NetKonect

NetKonet has now taken over all internet services for OLCS.
NetKonect Support : 0870 063 2222
Axium will be supplying some support during the trasistion Period on 0871 236 8002
For new EMail settings have a look on the FAQ page.
E-mail Spoof -WARNING-
Dear OLCS users. It has been brought to our attention that there is a new malicious virus going around that claims to be sent from "OLCS.NET Support Team". The subject is about spam messages coming from users computers and that they should use the "attached file" to remove the spyware. This is a spoof e-mail and if the attachment is opened can cause damage to your machine.

If you have an up-to-date antivirus (Norton AntiVirus 2004) It will detect this and remove it automatically.
E-mail Cookies

For some of you that are having a little problem loggin into you e-mails via this website might want to double check that your "Cookie Sessions" are enabled.
Click here to find out how to check.


SMC Release 54Mb Wireless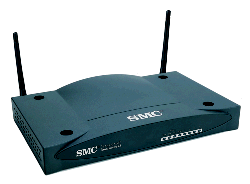 SMC have released their NEW 7804WBRA Wireless Router. Using the latest 802.11G technology, means you get speeds upto 54MB/S. For more information Click Here

OLCS New Announcement
Receive faxes even if you don't own a Fax Machine.

FREE (until 31st of January 2004)

The OLCS fax to e-mail routing service provides a virtual fax service for those that don't own a fax machine or who need to be able to access faxes when out of the office.

Using the 0870 (10p per minute to the sender) the service can be dialled from fax machines anywhere in the UK. The fax is taken by our system and converted to a multi-page TIFF image, which is then forwarded to the designated e-mail address.
For more information contact cc.axium@olcs.net

ADSL Roll Out
ADSL services will be available in Stoke Mandaville in September. Anyone wishing to join the OLCS ADSL services my now apply

Broadband packages to suit your lifestyle
Now from OLCS.
Also
Little Chalfont is going live imminently

OLCS is now offering broadband services to use in conjunction with
olcs.net or with alternative ISP's.
---------
Q) So why use OLCS Broadband?
A) As with our ISP services, we offer personal support and a range of bespoke
options.
---------
Q) What sort of options should I consider
A) There are various combinations of services than can be provided. For
example, for single computer and multi computer users. Also the remote
access (fixed IP) requirements. Although most ADSL providers encourage USB
ADSL modems, were you aware that improved performance can be had from other
ADSL modems depending on your individual setup.
---------
Q) How do I know which options to go for?
A) No two customers are the same, that's why a phone call or a visit to Axium
Computer Centre to discuss your options can be beneficial to you. REMEMBER
.. all ADSL providers sign you up for a contract, usually 12 months, to
provide an agreed service, changing the contract can be both expensive and
troublesome.
---------
Q) So do OLCS request a contract
A) Yes, but only for six months and then 45 days notice of termination.
---------
Q) Are OLCS prices competitive
A) Yes, our prices are below most providers but remember our services are
catered to your needs.
---------
Q) What else can OLCS offer
A) There is a full range of wireless options with purchase at the time of
installation or rental agreements. We call this our Freedom range. With the
summer months upon us the Freedom options allow you to use you computer
anywhere in the vicinity ie, even in your garden.
November 2002

Behind the scenes preparations have been completed.
Email address' remain the same with a few differences.
1) Add olcsxx01 in front of your account name to receive you email. eg. (joe.bloggs = olcsxx01joebloggs).
2) Passwords and Usernames with a full stop( . ) have been changed to omit them. eg. (my.pass = mypass).
3) There is now an online web mail facility available at webmail.olcs.net and as a button on the OLCS homepage.
4) Dial up access number has been changed to 0845 0515596.
5) Dial up login and passwords access will be the same as your email.
If you suspect that there may be some missing emails contact us at support@olcs.net
Dial-up Internet Services

The O.L.C.S. Internet service is designed around the concept of giving a local feel to the Internet with familiar home pages. Naturally all the global aspects of the Internet are available to the system.
The OLCS browser facilities offer a standard Internet service and a home page targeted for users in the Chilterns district. 5 Mb of Web space is allocated to each network member.
All customers may have up to 5 e-mail addresses. Only one user is may access the service at one time.
Local Information pages

The Chilterns pages are aimed at giving a brief outline of the local community and provide information services for regional commerce.
Company promotions start from as little as £10.00 per entry. Click on the above link for placement details.
Promotion for customers of Axium Computer Centre

As a promotion for Axium computer owners only, special rates apply. New owners of an Axium machine will automatically be given 30 days free access to OLCS Internet services and the discounted rates will apply thereafter. Current owners of Axium computers that are not logged into the OLCS network may apply for discount by submitting the serial number of their machine on application.